Sales Team
---
With the purpose of catering to company's development, the Sales department was founded in March 2012. Now there are over 25 people,which include Merchandising Team, Marketing Team, Documentation and Shipping Team.

As a young and active team, we are full of vitality and youthful spirit, and most are rich-experienced in garment foreign trade. Among our team, most are professional in foreign language with all-around garment knowledge. We lay stress on training, make effort to create a strong and specialized team that can follow the order from develop to export, and provide one-stop service.
R & D strength
---
We have set up our R&D team from 2020. At present, there are 34 people in the team, including 10 designers, 8 pattern designers, 6 material teams, and 10 sample workers. Our designers use clo3D to design styles and present them. The effect is very real. Our current R&D team can provide customers with complete brand product solutions from brand positioning, product planning, product design, fabric recommendation, craft version, and sample clothing presentation.
Production Management Concept
---
We have a complete production process system, aiming to create a viable production ecosystem with its own internal operating rules and logic, from the formation of samples in the early stage to the quality control in production to the packaging and shipping in the later stage. We have corresponding responsibilities and job responsibilities for each position to ensure the normal operation of each link. Our factory has advanced production equipment, such as:
Automatic cutting machine (Toka Galleria from Germany)
Automatic spreading machine (Germany Osima)
Intelligent hanging system (China Changyuan Outech) intelligent assembly line from hanging piece - sewing - ironing - inspection - packaging - packing, the whole process is completed on the hanging system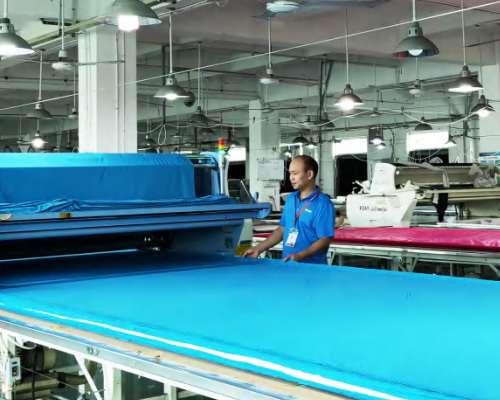 Automatic cutting machine
(Toka Galleria from Germany)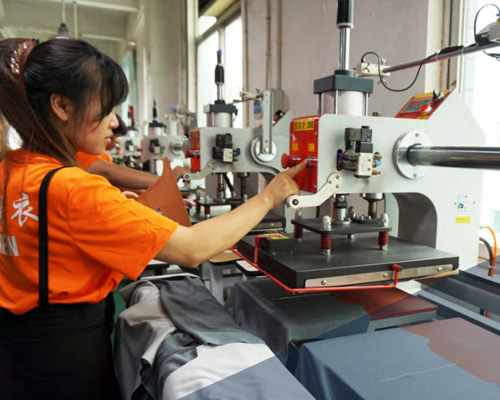 Automatic spreading machine
(Germany Osima)
Intelligent hanging system
(China Changyuan Otech)
Quality Control Process
---
Pre-production Control
Pre-production Meeting
1.1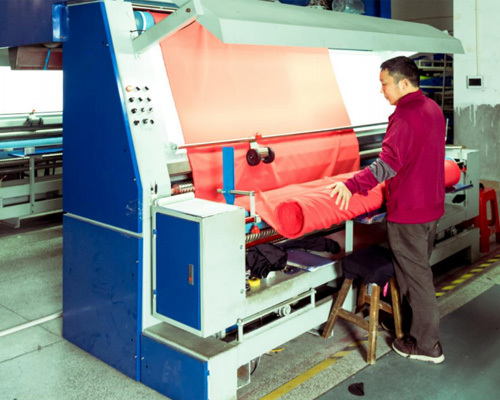 Fabric & Trim Material Inspection
1.2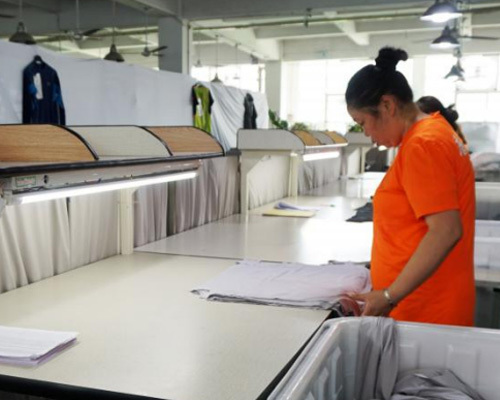 Embroidery and Print Inspection
1.3
---
Production Control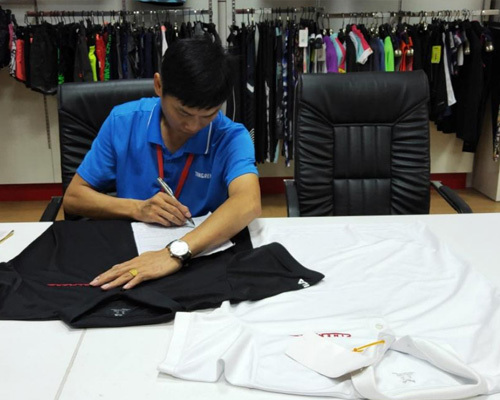 Inspection of the first piece in bulk production
2.1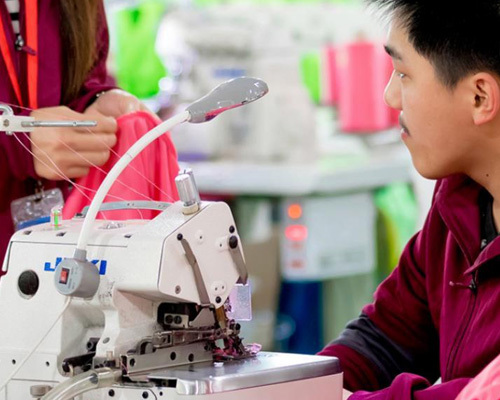 Line inspection during sewing process
2.2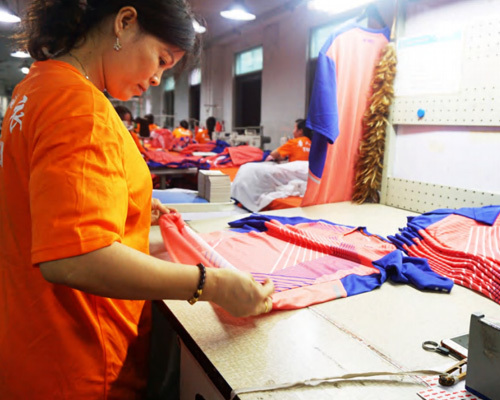 100% finished products inspection
2.3
---
Finished Product Quality Control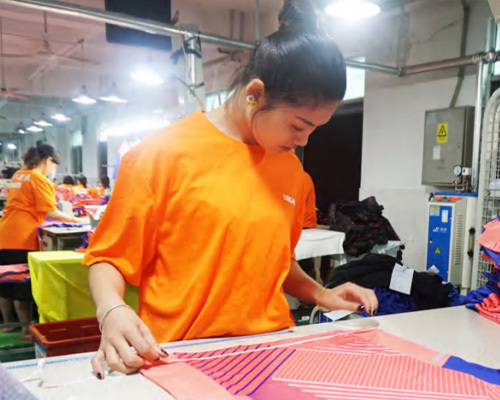 20% sampling inspection
3.1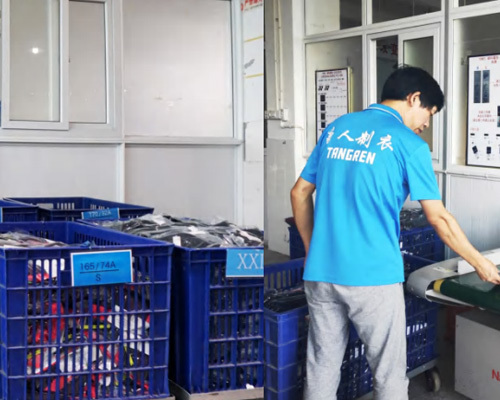 Needle detecting
1.2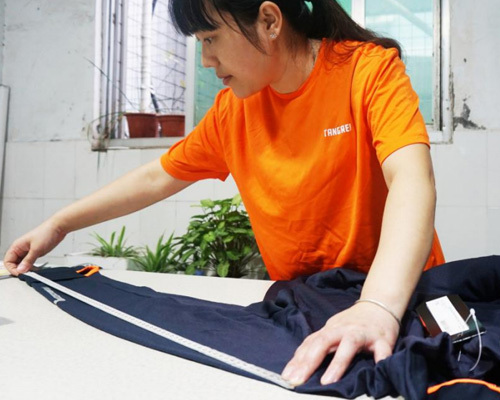 AQL inspection after packing
1.3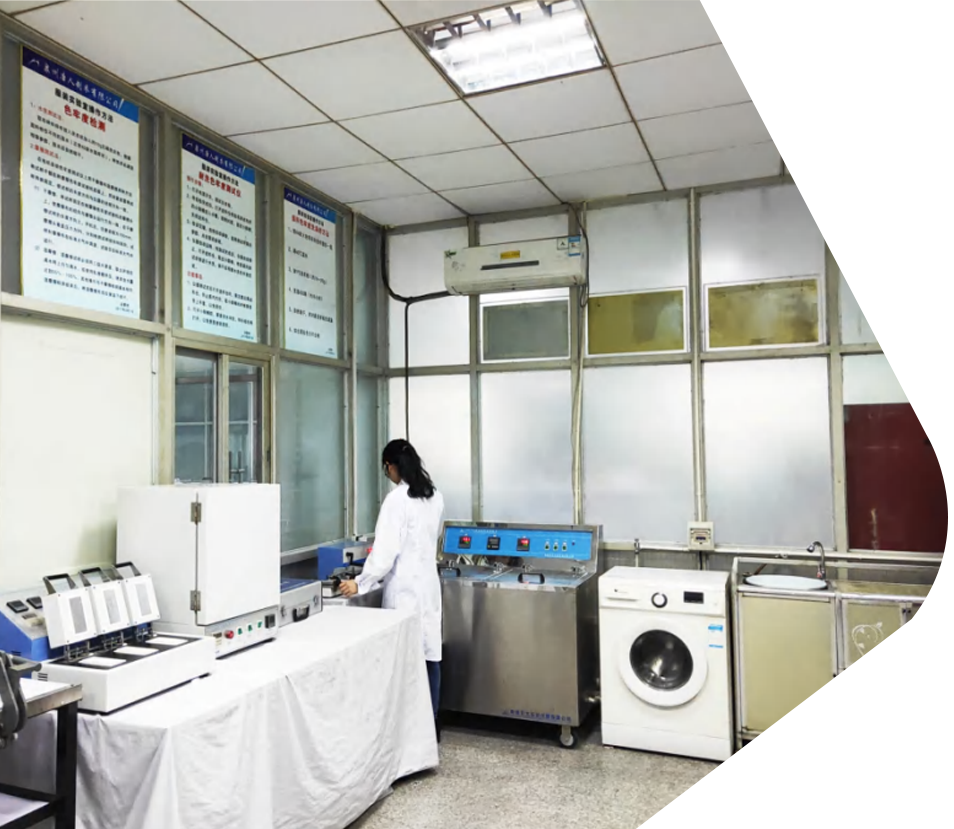 Testing Laboratory
---
① Color fastness to washing
② Shrinkage test
③ Color Bleeding test
④ Sublimation test